forever in blue jeans
on the drive with kenny jones – we get bombarded with people seeking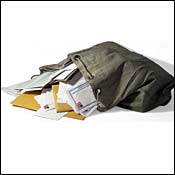 advise, our view on world politics as well as those trying to bum some cash off us.
an ask kenny question recently  sparked a rather large debate over the the proper apparel to wear to an interview.  here's the email:
kenny,

i have trying to get a new job after the eid holiday and wanted to know if it was okay to wear jeans to the interview.  i plan to wear a jacket, shirt and tie.  i have nice shoes as well.  is it okay?

i really really really want the job!

love you,

ahmad
i'm by no means a fashion guru – so perhaps i'm not the best person to ask.  however, the drive contingent is always quick to help.  here's their take…
Audio clip: Adobe Flash Player (version 9 or above) is required to play this audio clip. Download the latest version here. You also need to have JavaScript enabled in your browser.
i'm of the opinion that you gotta look smart going into an interview.  so doll yourself up and leave the jeans at home.  you have to remember – you never get a second chance…
to make a first impression
so whatever it is you decide to wear – dress smart, be confident and never let 'em see ya sweat…actually, that maybe from a deodorant advert.
then again, what do i know…she looks ready for a job interview to me!
but nowadays – world leaders and business executives are wearing what they
call "power jeans".    nicolas sarkosy & his hot wife wear 'em.  russian president, dmitry medvedev sported denim when he visited the white house back in july.
and who could forget the leader of the free world throwing ouot the first pitch of the mlb season at comisky park.
he even has a comercial for his…mom jeans.
Audio clip: Adobe Flash Player (version 9 or above) is required to play this audio clip. Download the latest version here. You also need to have JavaScript enabled in your browser.
for the record…
the president's got a wienie arm!
catch the drive with kenny jones – weekdays from 4-7pm exclusively on beat-fm 102.5 and online at mybeat.fm.